The decision to have a baby...
is one of the most important ones you will ever make.
Work with a Fertility Specialist who understands what you need, even before you do.
Northwest Fertility Center brings together a personal approach, the latest technology, and 35 years of experience.
Dr. Eugene Stoelk is a highly respected reproductive endocrinologist and fertility surgeon with over 35 years of experience giving compassionate, comprehensive attention to his patients' pregnancy problems … and solving them at a success rate that rivals the best in the nation.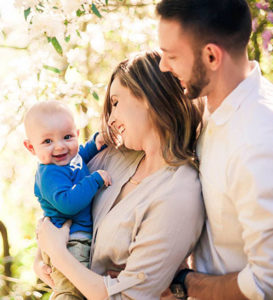 Thank you so much to the whole NW Fertility team for making all our dreams come true. You were a blessing to us and we continue to recommend you to our friends!
Dr. Stoelk will always be near and dear to our hearts because he helped bring us the most wonderful gift imaginable, a beautiful baby boy.
We received the best care and service through everything! I have no complaints and actually wish we could keep going there throughout the pregnancy!
Our first round of IVF, we got a handsome baby boy. Praying for one more during an embryo transfer, we got beautiful twin girls. After the heartbreak of never knowing if we would have kids, Dr. Stoelk answered our prayers and never gave up on us!
The Center of Disease Control (CDC) says that over 6 million women experience fertility issues each year. In fact, of the estimated 4 million babies to be born in the U.S. this year, a good percentage will be "helped along" by fertility experts such as Dr. Stoelk.